What is customer experience?
According to Wikipedia, it's this:

Customer experience (CX) is the sum of all experiences a customer has with a supplier of goods and/or services, over the duration of their relationship with that supplier. This can include awareness, discovery, attraction, interaction, purchase, use, cultivation and advocacy. It can also be used to mean an individual experience over one transaction; the distinction is usually clear in context.
*YAWN*
This barely scratches the surface.
Personally, I think it's a lot more exciting than that. Yes, it's the actual experience you have as a customer with a particular brand or organization. But the definition of a "good" customer experience is based on how you feel after that experience. And that's why Customer Experience Investigation™ is important if you are a business leader.
Unhappy customers will harm your brand.
If your customers walk away feeling like you have bamboozled, swindled or just plain neglected them, they will FEEL it. They will carry those emotions with them as they tell their spouses about how YOUR BUSINESS ruined their days. They will go out of their way to persuade people to avoid your offers. Publicly. In fact, customer complaints via social networks has nearly doubled from 19% to 35%  since 2011, according to Better Business Bureau.
These customers will feel anger whenever they see your brand represented and show that anger to the world. They will seek out your competitors just to spite you.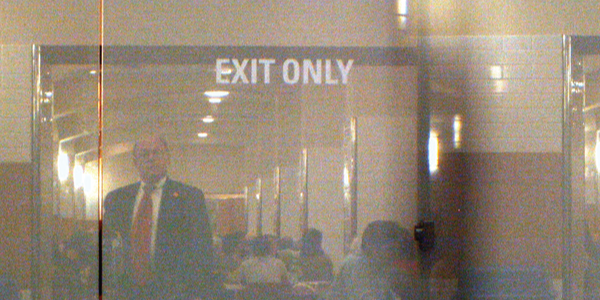 Don't believe me? That's fine. Keep advertising a brand promise that isn't delivered. Keep banking on metrics like the lukewarm customer satisfaction rating your customers provide when they are literally walking out the door.
Keep thinking you know what their journey is like.
YOU DON'T.
You can't. Your brain won't allow you to see it or truly FEEL it as your customers do. You will convince yourself those small, irritating moments in the journey won't really drive someone away. You will make excuses for your team. You will blame the economy or the marketplace or the leaders above you.
That's what Border's did. That's what Kodak did. That's what the corner store did when they refused to move inventory online because their "customers didn't shop there."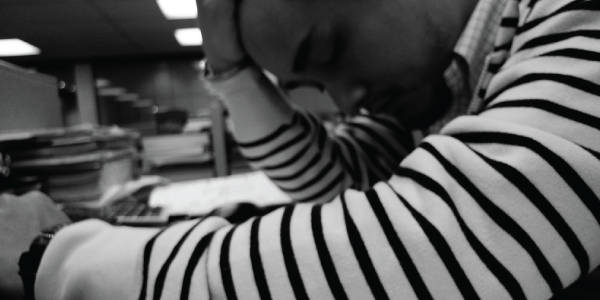 Isn't it time to be one of the enlightened ones?
I count my lucky stars when we get to work with enlightened leaders. They are the visionaries. They are the innovators. They are the ones who are willing to invest in long-term loyalty for even longer-term business success. They are enlightened enough to know that they don't know it all.
"Brand is what people say about you when you leave the room."  -Jeff Bezos
What do we do to help these champions of customers?
Here are a few ways we help leaders like you see the world through their customers' eyes.
1. Mapping the Micro
The smallest moments can matter the most, and yet they're often overlooked. We believe so strongly in this idea we have talked about it, collected countless examples, highlighted the best and learned from the worst. How is your organization doing with these micromoments? Most leaders don't know.
We help them by seeking out the times when these moments of truth are most likely to happen and help them improve them to the point of delight. Customers who are surprised by these small moments tend to share them with others, providing word-of-mouth marketing and advocacy.
2. Keynotes, Coaching and Executive Workshops
The best leaders are part of the best teams. Their leadership team is made up of people who are working together and leaving egos at the door. They understand the idea of "Sharpening the Saw" and are willing to invest in it. Kicking off the year or the quarter or the sales meeting with a workshop on how to better focus on customers is a great way to move the needle quickly.
Customer experience is a new department, focus or strategy and leaders need a resource. The best athletes have coaches. The best CX leaders do, too.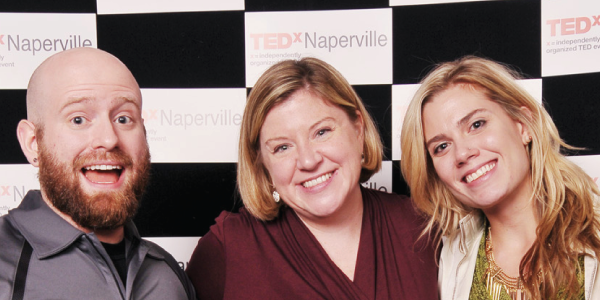 ---
Need a speaker for your corporate event or conference?
---
3. Customer Journey Mapping
Customer journey mapping is often strictly defined, but it comes in many forms. Sometimes it's a half-day or day to get everyone in the organization to agree that this high-level journey is actually what happens. (I have yet to be in a room when we don't have a collective, BIG A-Ha moment about a hiccup in the customer journey.)
Sometimes the mapping is highly detailed and takes many months to complete. We go down every scary pathway and celebrate those parts of the journey that are beacons of best practices. We validate with customers and the outcome becomes a living part of the organization to guide decision-making in everything from product rollouts to marketing campaigns to who is the best hire.
The most committed organizations conduct customer journey mapping on a regular basis to keep up with the change of not only their organizations but the ever-shifting marketplace and evolving customer expectations. (The worst organizations never attempt to map the journey. Ever.)
---
Contact us to start a living customer journey map.
---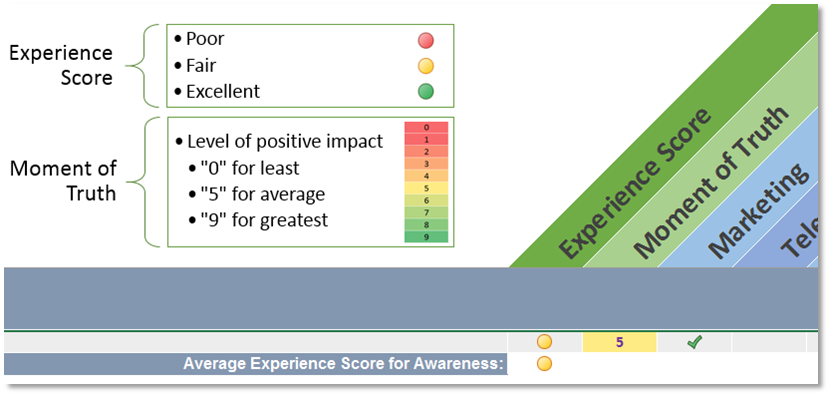 4. Touchpoint Inventory
Many leaders have an idea of the big picture. They know what is happening on the highways of their customer journey map, but really don't know what happens on those side roads.
The touchpoint inventory is a highly-detailed way to understand just what your customers have to do to become customers, stay customers and exit as former customers. We work together to weigh the impact, ease of doing business, and emotional moments of truth that matter most. Teams are mobilized and changes are made in very specific ways.
Everyone wins, except the status quo.
---
Ask us about creating your customized, working evaluation tool.
---
5. Digital Experience Evaluation
Digital is how we are doing business, both in B2C and in B2B. Usability sessions and A/B testing can tell you a lot, but there are some things that will never show up on those types of studies.
We don't design. We don't develop. We have no endgame to sell. All we do is stand up for the customer.
We look for ways to improve the digital experience and stay ahead of competitors, both inside and outside the industry. We bring insights in quick and actionable ways. You could keep redesigning your digital and mobile experiences without taking this type of outside-in approach, but we don't recommend it. 🙂
6. Customer-centric Culture & Communications
Did you know that only 30% of Americans feel truly engaged and inspired at their full-time jobs? That's a lot of misery and it certainly ripples out to the customer experience and the bottom line.
Gallup's State of the American Workplace goes on to tell us that companies with properly engaged employees have nearly 50% fewer accidents, 41% fewer quality defects and pay far less for health care.
It's not just enlightened Customer Experience, Digital and Marketing leaders who call us in. It's HR and communications executives who understand they have a culture that ignores the customer. And much of that culture starts with communication.
We've been asked to do everything from write weekly newsletters to train the internal communications staff on how to deliver messages that are more focused on the customers. The communication is always about action. What can we do to help our employees understand their connection to the customer? Powerful messages lead to powerful actions which lead to powerful results.
---
Contact us for help creating your customer-centric culture.
---
7. Training, online events and webinars
Hey, we're a virtual company. We get it. We understand how important those consistent online gatherings become. We help leaders with creating education around customer service, customer communications, social customer care, and delivering on customer experience missions.
We've offered online courses and webinars for WOMMA, Online Marketing Institute, Marketing Profs, and various companies around the globe. Now we're offering free webinars of our own every month!
We are passionate about customer experience because we simply know it matters.
It matters to enlightened leaders. It matters to business results. And it matters to you, the everyday person who is a customer.
Our mission statement is simple but it's why we do what we do.
We create fewer ruined days for customers.
What about you? How are you preventing ruined days for your customers? We want to hear from you. Don't wait. There is a whole world of delighted customers waiting for you!