Service culture is the holy grail for many organizations.
It's the secret sauce of those companies we hold up as the role models of customer-centricity. Companies like Rackspace or Safelite are well-known disruptors in their industries simply because they focus like crazy on their customers.
So customer service expert and author Jeff Toister decided to find out: what makes them tick? What really creates a culture that always delivers great experiences for customers?
I'm delighted to tell you about Jeff's new book, The Service Culture Handbook, A Step-by-Step Guide to Getting Your Employees Obsessed with Customer Service. It breaks down the magic behind these amazing cultures. Jeff took these and several other case studies to the next level – letting us in on exactly how they did it.
[Tweet ""Culture is the sum of all the things we do in an organization."-@toister"]
We can ALL do this.
Much of what's already out there about culture lacks insight as to how much content is dedicated to the "magic." Reading about how Disney ensures great experiences makes it too easy think "our organization can't do that."
The Service Culture Handbook proves that any organization can turn their culture into one that is dedicated to customers. And I mean ANY organization.
Episode 014: Handling Pressure, Jeff Toister, and The Customer as Hero
The third part of the book is about helping each person in your organization understand and execute a true culture of service. This clever book explores exactly what techniques to use, step by step. Each chapter includes ways to achieve the goals, alongside inspiring and unique case studies and examples.
"The challenge is that culture isn't attributable to just one thing. There's no single initiative that will magically get your employees to consistently make customer service a priority. Culture is the sum of all the things we do in an organization."

– Jeff Toister, The Service Culture Handbook
Any regular readers here will know one of my passions about customer experience is having a customer experience mission. It's important to put the why before the how. And I think that's why I fell in love with the way Jeff details how to create a customer service vision and then how to live up to it not just in the short-term future.
This section alone is the compass you need to start your organization's transformation.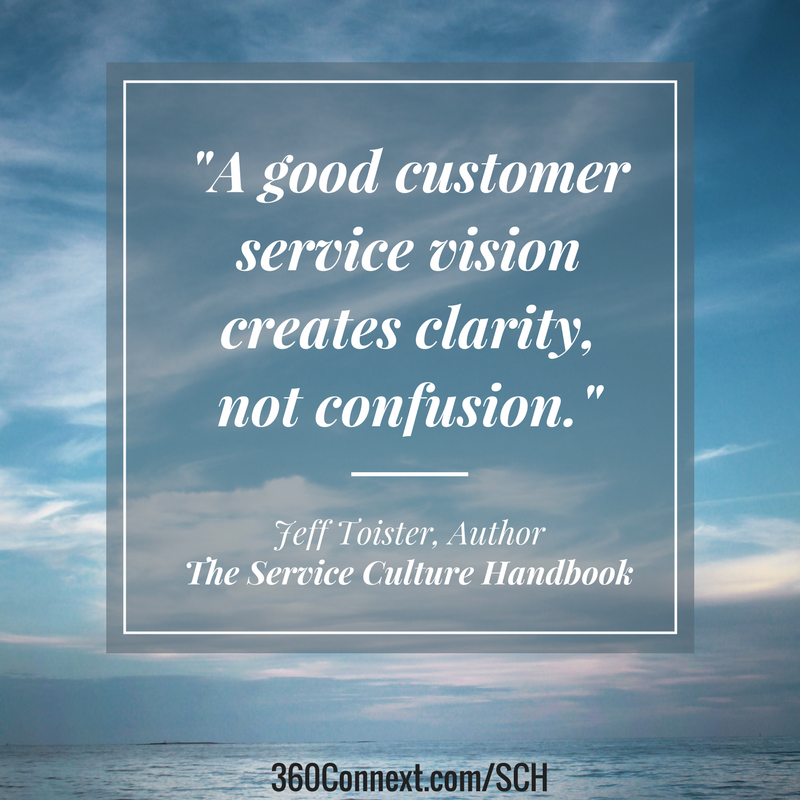 (Can I get an Amen!??)
The big issues come back to culture.
Let's face it, we all have too many things to do and not enough time to do them. It's way too easy to focus on one part of the customer experience we think is important but ignore the bigger picture of why things aren't working. The answer is your culture. It's always the culture.
Today's most successful businesses make creating a customer-focused culture a top priority. The Service Culture Handbook is what will take you to the place you want to be. And yet perhaps more importantly, following the steps in this book and creating that culture will take your employees and customers where they want to be.
---
Meet the Author (and me!)
We have an amazing local Customer Experience Professionals Association (CXPA) event coming up! Join us for cocktails, snacks, and networking. AND Jeff Toister is coming all the way from San Diego to deliver a special keynote! Are you in town April 19th? Stop by! We'd love to meet you.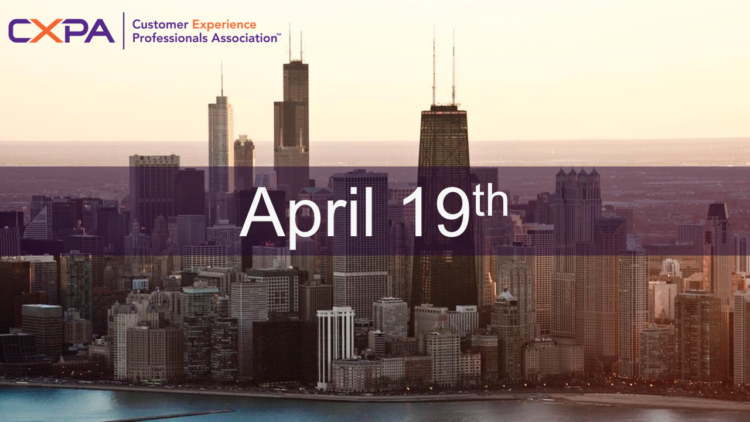 Have questions about the event, becoming a CXPA member, or all things CX? Connect with me on Twitter!