Have you ever lived through a major renovation project or lived through construction of a house or condo? I say "lived through" because it can be harrowing, on a #firstworldproblems level for sure, but harrowing nonetheless.
Selecting the right shade of gray or arguing with your spouse about 1-inch or 1.5-inch tile becomes exhausting. And then when it all comes together, you need to walk through your new home or renovated first floor and create a final "punch list" with the contractor.
I have no idea why it's called a punch list, but it's really just a final checklist of what needs attention. Here's an example.
I remember creating our punch list moving into a new home in 2007. My husband and I scoured each room, looking for imperfections which needed fixing before we took final ownership of the house. There were a few big things – lights installed incorrectly, for example. However, the bulk of the list was a litany of small to medium items.
Corner of living room ceiling requires touch-up.
Pencil marks on wall in upstairs bathroom.
Broken tile in corner of hallway
I'm pretty sure it took 1-2 days to complete the repair of every single item on our punch list.
Customer experience can be a lot like this!
There are some big things, but within the customer journey there can be a crazy amount of small things.
One exercise I've done with clients is to create a CX Punch List. Make it a mission to correct or repair every small thing that's preventing your customers from completing their task or creating unnecessary effort for them. Here's how to do it.
Gather up a group of either your department or several others, if you can. Then challenge the group with the question: what can we do something about in the next month?
Make it a sprint.
Make it easy. Reward those "fixes" that are the easiest and simplest to attack. The goal is to under-complicate the entire process, then keep it moving.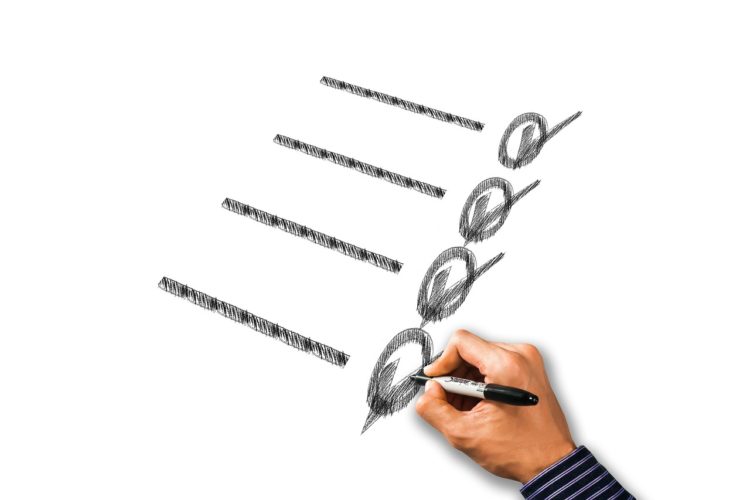 Here's an example of some of quick CX wins, thanks to a CX Punch List.
Stop the duplicate mailing – send the new business welcome letter from salesperson only.
Get phone number on mobile home page of site.
Correct typo on invoices.
Provide customer service number on delivery forms.
Create template for "problem order" emails from account reps.
Share Jane's technique for speedier transactions via quick video.
Dust the lights over display!
It's not about making huge, dramatic impacts.
In fact, it's really about the small things that add up to a better experience for your customers. But want to know the real secret to this technique?
You will find some big things. You will discover what should be a priority. Then you'll fix a small thing and pull the thread a little more and realize there is something to correct upstream that makes everyone's lives easier.
Are punch lists important when you are signing off on a new home? Yes, absolutely. Are they important to your customer journey? Yes, they are.
Put on your hardhat, grab that clipboard, and get to work!