Have you ever struggled with how you can listen better to your customers?
What if you have lots of them? What if they love your product enough to be passionate about sharing feedback? It can be a challenge to not only hear the feedback, but to then dispense it to the right groups within your organization.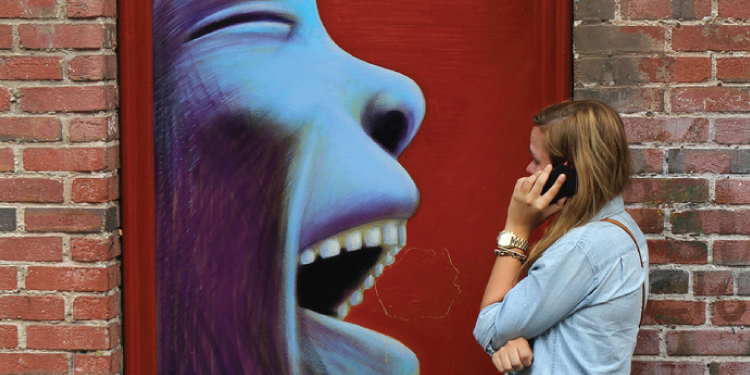 I was thrilled to have the opportunity to interview Amy Jackson, Senior Director of Brand Strategy and Consumer Marketing for TripIt from Concur while I was at the South By Southwest Interactive festival in Austin, Texas back in March. Amy agreed to an impromptu interview at the TripIt Lounge to share some ideas about feedback and customer input for my podcast which I co-host with Adam Toporek, Crack The Customer Code.
First, let me share my experience with TripIt the app.
If you travel a bit, as I do, this app can be a lifesaver. It organizes all your travel information in one place, so when I land in a strange airport, I can check the app on my phone to remember which hotel I booked and not rely on my memory. It also stores all your travel reward program membership numbers, your points, and includes alerts about flights, seat trackers for crowded airplanes, and more. I am a huge fan since it has saved me more than once.
My list of international trips in past 10 years for Russia visa application: 27. Thanks, @TripIt!

— Jon Galloway (@jongalloway) April 12, 2015
Vocal customers offer valuable ideas
I asked Amy about how she hears from customers like me, who sometimes are using their app on a daily basis. Amy shared how they rely a lot on social media, where travelers tweet or post about both the good (it saved me!) and the not so good. While they also use surveys and traditional methods to gather feedback, social media is a big channel of feedback for them.
The more I thought about this, the more it struck me how this was really tapping into customer behavior in the moment. Think about it. If a traveler is rushing through an airport, using their TripIt app, she is not going to stop what she's doing to necessarily compose an email with a product idea. She's going to tweet something quickly, like "@TripIt knowing where good coffee is at airports would be cool!" and then move on with her day.
The TripIt team recognizes that for their customers, social media is a highly important channel for feedback and product ideas.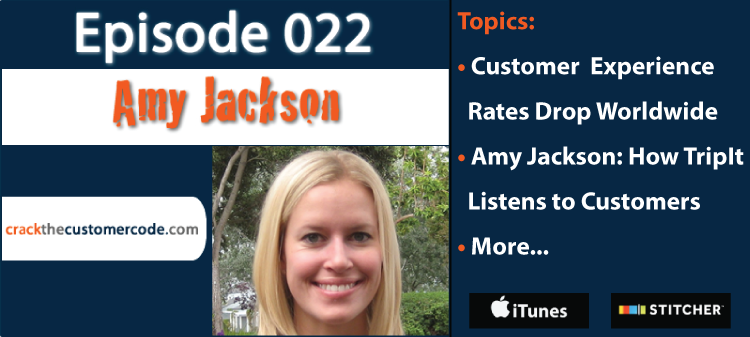 Listen to the complete episode and interview here.
What's next?
Based on feedback and where they see the travel experience going, Amy discussed some of what's next with travel. Making the traveler's experience more seamless, easier and more personalized is what's on the horizon.
One innovation is using API partnerships to provide even more information to the travelers at the time it's most relevant to them. Auckland Airport and TripIt recently partnered to share more data so travelers can find information about parking options and duty-free shopping at the airport while they're there. It's a great example of understanding relevance and then mapping out a more enriched experience for customers.
Amy and I also talked travel tips and stories, as well as some of our favorite moments from South By Southwest this year. What can you apply to your business? How can you really listen to your customers, use the feedback and innovate to make a more meaningful experience for them?
Image credit: oddsock via Creative Commons license
---