Another "for the millennials" headline pops up every day.
As millennials become a bigger part of the market, stepping into adulthood and the paychecks that come with it, companies are trying just about anything to attract this demographic.
Millennials are considered different.
They are different. Millennials are the first generation who grew up with instant and constant interaction with technology. They are the generation who embraced tools like texting and emojis for communication. Millennials don't value the same material things as their parents, like cars. They drive the borrowing economy, offering their apartments on AirBNB and using Zipcar or Uber instead of ever buying a car of their own.
Yes, they're different.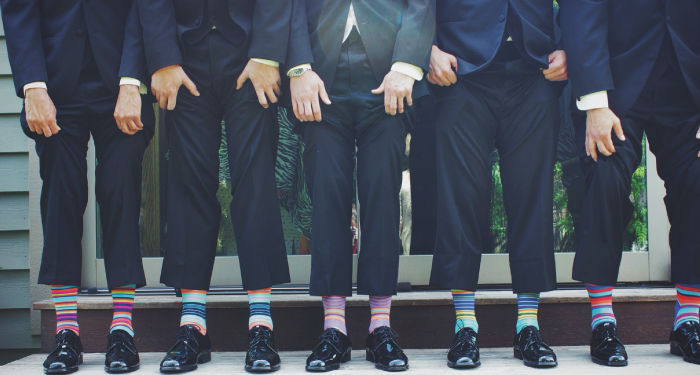 But millennials aren't Martians.
Recently, Marriott Hotels decided to introduce the "hotel room of the future" by removing desks from their rooms. Desks. They tout the ideas that millennials live out of their suitcases, so they don't need a big closet. They say millennials don't work at desks because they have always had laptops and tablets. So if they don't like desks, the rest of us Gen X and Boomers just have to learn to live without them.
A host of people lamented the lack of desks. Writers, bloggers, and podcasters have all shouted about the stupidity of this move. I'm not sure it's stupid, but I think it's an example of "that's what the data says" trumping common sense.
Millennials have many different types of jobs.
'Yes, they're different. But #millennials aren't martians.' - @jeanniecw
Click To Tweet
Many are designers who rely on the computer mouse to get their work done. They need a desk. Many rely on video conferencing and web meetings, which are a lot easier with a laptop on a desk instead of balancing a tablet on a pillow. It's like Marriott read a really well-written report about millennials not using desks and they forgot how many people actually use them.
This isn't the only example.
Last year, Whole Foods announced a rollout of a new line of stores to address millennials' desires for clean, innovative design and fresh, lower-priced organic food options. Robyn Bolton took this on in the Harvard Business Review, and pointed out what many of us were thinking: Whole Foods is saying the rest of us are ok with clunky, crowded, old stores and don't deserve those lower-priced, fresh food options.
The real question for any organization considering a redesign is:
What Issues Are We Solving?
Red Robin restaurants redesigned, too. But they realized the needs of their biggest customer base (boomers) were different than the next generation (millennials.) So they offer a zoned experience for those who want a louder, more social atmosphere and those who just want less noise while eating dinner. They redesigned the environment overall to be more muted and welcoming. And tablets are available to pay the bill instead of waiting for a server.
The zones are absolutely designed for each group, but the tablets are available to all. Boomers don't necessarily want to wait around for their check, either. But paying that way is always a choice by the customer.
Seems like this is a better way to address a need of one group by offering solutions for all.
Removing desks in hotel rooms doesn't solve a real issue. Millennials can use a desk or not, but many people still do. Why eliminate the choice? And Whole Foods can offer cleaner, streamlined store experiences for everyone, not just millennials.
To be fair, Marriott has started co-creating with customers through an idea section on their site. Anyone can offer suggestions which get voted up or down. Marriott also shares which crowdsourced ideas have become a reality in their hotels.
THIS is a great way to target millennials or any generation – by asking them what they want and then listening to them.
---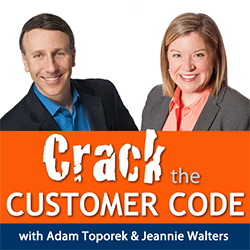 Are you improving your customer experience to attract more millennials? What else should you know?
We've talked about millennials a lot on our podcast. Listen and subscribe here!