I've been traveling a lot in the month of March.
I've been thinking about what it means to be a business traveler (who happens to be a woman) on the road. It's easy to complain about the parts of the travel experience we don't like, like airplane passengers who ask to switch with me so I could get the middle seat when they want the aisle seat I'm assigned. (What? No.)
But I enjoyed some little touches and thought I'd praise those companies who thought about the experiences enough to make my travels a little more enjoyable.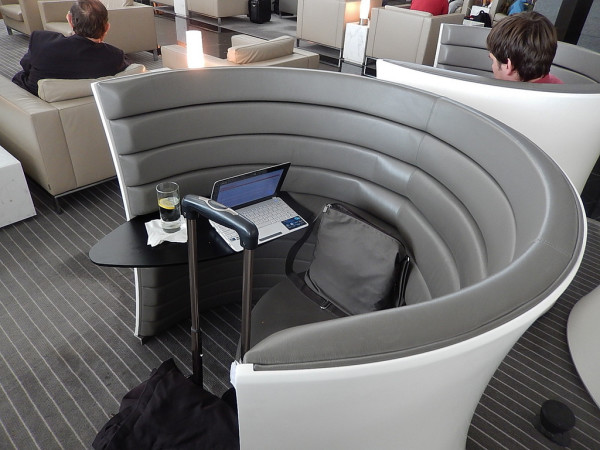 1. Airport lounges rock my world (quietly).
Seriously. I own my own business, meaning I can't always be faithful to one airline. I keep costs low for my clients by flying based on costs. This means I jump from one brand to another. I know this isn't ideal for me. If I flew with one carrier I'd have much better "status" by now.
But instead I rely on my American Express membership to get me into certain lounges. These are havens in the midst of chaos. Allan Schoenberg pointed out recently how quiet is becoming a commodity, and I agree. A quiet place with an outlet and a glass of wine? Yes, please. I just wish there were more of them.
But clearly the employees in these havens have been trained to raise the bar for service. They are almost always pleasant, generous and accommodating.
2. There are simply never enough outlets.
I said I wouldn't complain, so I won't. But we can agree with this, yes? My recent stay at the Omni in San Diego made me happy with outlets on desks and nightstands. I'm sure I could've used a few more, but having several meant I didn't have to rotate gadgets on/off throughout my time in the room.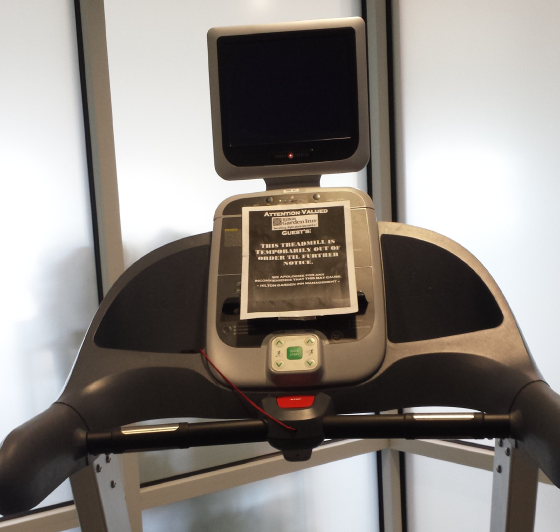 3. No more broken treadmills!
I've joked about how so many hotel "gyms" have at least one broken treadmill. The sign that says "sorry" is typically dusty from lack of attention. It's like it's acceptable to have a broken piece of equipment for several months.
The last several hotels have had working equipment! How lovely. (But in San Diego I took advantage of the locale and ran outside. I use the term "ran" loosely, but it was gorgeous!)

4. All the coffee.
I've written before about my appreciation for a perk Omni Select Rewards offers members. Hang an order form on your doorknob at night and they will deliver a morning beverage of coffee or tea to your door the next morning. No charge. This is amazing.
I want all the coffee when I travel. ALL THE COFFEE. Omni delivers a pot with fresh cream and a real metal spoon. You can request a knock at the door and they leave it for you. No morning awkwardness of having someone in your room when you still have bedhead. They knock. You get coffee. It's a beautiful thing!
5. Hairdryers that work and mirrors that reflect the truth.
I'm grateful most hotels have abandoned the idea of the compact-yet-completely-useless hairdryer that pops out of the wall. But there is still work to be done here. I appreciate the better models offered, but with as much hair as I have, it's difficult not to travel with my own.
Lighting is often an issue in hotel rooms, so I always appreciate a well-lit mirror and a full-length mirror that's easy to use.
I'm excited to check out Virgin's new hotel in Chicago, which caters to women business travelers. What are some of the little things that create a happy travel experience for you?
---