A common refrain in customer experience circles is that to deliver a winning experience, you first need to empower your employees.
But does it work?
And what does employee empowerment really mean?
In an ideal world, employees are empowered to use their best judgment to resolve customer issues without needing to seek approvals, jump through hoops or hand off the customer to another department. Ideally, these empowered employees make the right choices in the right moments to save defecting customers, deliver wow moments and create loyal customers for life!
But how does this work in the real world? There are real risks, real issues and real horror stories for more cautious employers.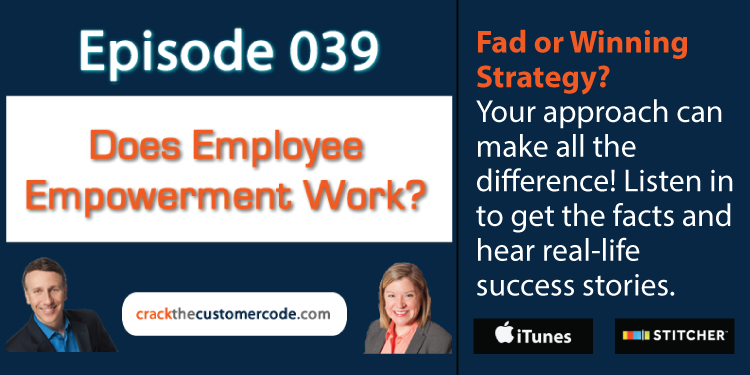 Adam Toporek and I dove into this topic to discuss ways to empower employees, risks to avoid, and why proactively planning is a key component in any employee engagement strategy.
Listen in to hear more about how training, collaborating with employees, and providing feedback to your employees are all part of empowering employees the right way.
I really enjoyed this discussion and hope you will, too!
Subscribe!
Image credit: JD Hancock via Creative Commons license