ALL Leaders Experience Leadership Bias…
There is a natural conflict of interest between companies and customers. It's natural for any organization to have goals that don't align perfectly with the goals of their customers.
And there can certainly be natural conflicts of interest within the organization as well — between leaders and employees, between departments, between offices.
Everybody involved seems to approach a problem with their own biases, whether conscious or unconscious, don't they? And so they butt heads, they make poor decisions, they take the organization down a path that may be perfectly fine but certainly isn't ideal.
And what about you?
As a leader in your organization, how hard is it for you to recognize your own biases?
I don't want to be a downer, but it's difficult. And it's more difficult still to actually set those biases aside.
Even for a leader with boundless empathy, you'll be hard-pressed to honestly evaluate the experiences of your customers and employees.
Honest Evaluation is Essential to Success in Business.
Uh-oh, didn't we just say that honest evaluation is basically impossible?
Well, nothing is impossible, and you can overcome leadership bias. But more on that in a moment.
First, let's dig into the 5 most common types of leadership bias — how many are you guilty of?
The 5 Most Common Types of Leadership Bias:
In my 10+ years working with small businesses and Fortune 1000s alike, these are consistently the most common types of leadership bias I encounter.
1. The "It Will Work if We Give It More Time" Bias
Leading a bold new initiative is daunting. After fighting for support and holding team briefings to get employees aligned and motivated, it's difficult to admit when the end results are not working.
A recent example was a company that pushed to implement Net Promoter Score (NPS) as a way to track customer loyalty. After the initiative had yielded enough data, they ran some tests and discovered Customer Satisfaction scores were actually a better way to track repeat purchases.
This contradicts much conventional wisdom and came as a surprise, but it was the truth. They didn't stop tracking NPS, but they were able to develop a better strategy because they were being honest.
2. The "Ooooh, Shiny!" Bias
I love a slick new website, and I'm a sucker for a unique infographic. But as we strive to create visual content that we know can be consumed more quickly and by more people, let's not forget that the purpose of creating content is to drive action.
And if the pretty pixels aren't delivering useful information to customers or employees, then they're being created in vain.  Product packaging, for example, is often "beautiful but wasteful" and customers are not afraid to label it as such.
Within an organization, nothing is more frustrating than spending loads of time gathering data which is then turned into an eye-popping but flimsy communication piece. And I have to admit, I see this happening all the time with customer journey maps. Many are fun to look at but don't serve a purpose.
Customer experience improvement requires great data. Don't turn it into something that is pretty but useless.
3. The "I Hate That Competitor" Bias
Oh those competitors can drive us crazy, can't they? Especially when they are quicker to innovate, undersell us or do things we simply can't.
But it REALLY burns us up when our customers defect to them. It's especially tough when leadership is enlightened and the employees give 110%, and yet a soulless company cuts into our share of their market.
But it happens.
Here's why – if you're not paying attention to what the marketplace is offering and what's working OUTSIDE your own company, you don't really know what you don't know.
This happens with staffing, too. If a competitor is poaching your talent, it's time to take a hard look at why the grass looks green enough to hop the fence.
4. The "Remember the Good Old Days" Bias
It's difficult to let go of the success of the past. If your organization's executives are clinging to the days of "We pioneered the industry" or "Customers will never demand ways to manage their accounts via mobile or communicate exclusively online" then it's time to rock the boat.
Many industry leaders have vanished from the scene after many successful years of clinging to a strategy that kept them ahead of the competition …until it didn't.
Don't assume the experience that keeps customers loyal today will have the same effect on them tomorrow. If you want your company to have a future, you must consider now what will suit your customers' needs in that future.
'If you want your company to have a future, you must consider now what will suit your customers' needs in that future.' - @jeanniecw
Click To Tweet
Improvement means looking ahead – always.
5. The "My Passion Drives Everything" Bias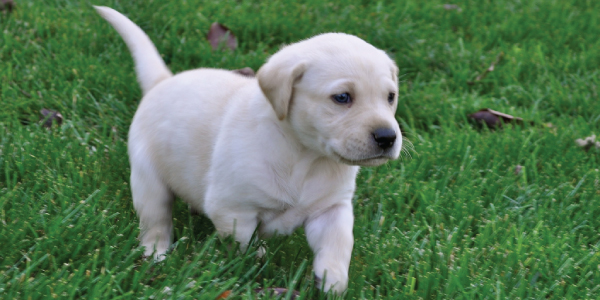 I love to work with companies experiencing growing pains. They remind me of that precious stage puppies go through where their paws are too big for their bodies. They romp around and try to figure out how to get around while growing too fast on the outside.
But it's also the most dangerous time for the founders of a company.
Passion is what got the company started, and it can be blinding. It's important to hang onto that passion, but make sure it's channeled into creating a strong, rewarding company culture and serving your customers, not your ego.
GREAT Leaders Overcome Leadership Bias…
You absolutely can overcome your biases, understand your customers and employees, and improve all around.
To overcome any bias, you absolutely must stick to the facts.
Remember when we agreed that honest evaluation is essential to success in business? Consider this your reminder.
Don't talk yourself and your team into continuing a project if it's not working. Stick to the facts and take action on them, even if that action is simply to cut your losses and move on.
Now — remember when we said honest evaluation is really difficult? That's where my #1 solution for leadership bias comes into play: Getting an outside perspective.
An Outside Perspective Can Solve Any Type of Leadership Bias.
The key when seeking out outside perspectives is to choose where those perspectives come from carefully.
'Biased evaluation begets biased results.' - @jeanniecw
Click To Tweet
Your best friend who reviews your new mobile site is a good sounding board, but she's biased by believing in you.
Your agency can certainly provide insights into what's wrong with your marketing, but they also want you to sign that new contract.
The best outside perspective truly comes from outside.
What is your organization doing to make it possible for customers to provide their feedback?
And what is your org doing to make employees comfortable to have a difficult but necessary conversation?
What is your org doing to make sure that feedback gets to the right ears?
And what is leadership doing once they receive that feedback — how are they making it actionable?
If you don't have answers to all of these questions, don't fret, you're not the only one. But the most successful organizations have answers to these and more. They have systems for receiving, communicating, and acting upon feedback.
The most honest, unbiased feedback is often the toughest to hear, but that's exactly why it's crucial that it be heard.
Need an Outsider to Talk With? Contact  Us.
Let's Talk. Don't expect a pushy sales pitch — there is none. My goal is to help you begin to get clear on how you can transform — or just tune up — your CX brand culture, and give you more tools to develop as a leader.