1. Fall in love with the problem, not the solution.
The mantra among leaders of the software company Intuit is to fall in love with the problem, not the solution. Suzanne Pellican, a Design Fellow at Intuit and opening keynote speaker at a conference called Delight, told the story of how 10 years ago Intuit, a 30-year old company that created TurboTax, Quicken, and QuickBooks, faced a crisis of flattened growth trends and declining Net Promoter Scores (willingness of customers to recommend their products).
The lower Net Promoter Scores spelled trouble for Intuit as their business is primarily based on referral rather than advertising and promotion.
The reason that falling in love with the problem is compelling is that many teams start by creating a solution before understanding the problem. As Suzanne remarked, "We used to seek validation for something that we already created."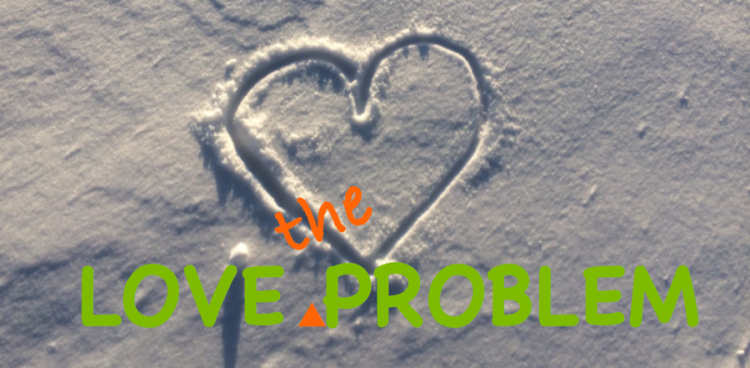 Design Thinking
When Intuit was working through their bottom line woes, leadership took note of companies like Procter & Gamble, which attacked similar stagnation and growth issues with design thinking. They built a culture of design thinking into their organization at all levels, rethinking their products, process, and customer journeys.
Design thinking has its roots in science, architecture, and engineering. The term has evolved to be used in business, education and for the creation of solutions for the social enterprise.
Tim Brown, the president and CEO of IDEO, a global design firm, created the following definition and the approach to design thinking:
Design thinking is a human-centered approach to innovation that draws from the designer's toolkit to integrate the needs of people, the possibilities of technology, and the requirements for business success.
During Intuit's adoption of design thinking, falling in love with the problem led to field research and spending time with customers.
The Intuit leadership and innovation catalysts within the company solved a complex business problem, that of declining revenues, by first acknowledging that they did not understand the needs and wishes of their customer base.
'Fall in love with the problem, not the solution.' - @martikonstant
Click To Tweet
2. Uncover the Emotion to Relate to the Customer
The big insight for Intuit was that finance for business means more than accuracy and satisfying customer expectations for ease of use. This requires depth empathy for the customer.
They learned that personal and small business finance is emotional.
The approach to product and customer experience was more than fixing bugs. They needed to embrace the irrational side of money and have a deep empathy for the customer point of view.
As they moved into the SaaS model for product delivery, design thinking helped them to modify their products and customer journey by watching how their customers behaved more than focusing on what they said.
Think about it. Customer behavior is often different than what people offer in a focus group or in a survey.
Intuit's mission developed into: We exist to improve financial lives profoundly.
Through listening and making the necessary changes throughout their product and services and the way that they relate to their customers at all points of interaction, they are well on their way to maintaining their position as a customer-focused design-driven technology company.
3. Choose What's Most Delightful, not What's Easiest or Cheapest
Suzanne Pellican offered several strategies within the design-thinking framework. This one caught my imagination and prompted me to think that this is surely the road less traveled in product design and also business solutions.
Why? It's harder and sometimes takes longer to get it right.
Suzanne's mandate to choose what is most delightful, not what's easiest or cheapest comes from years of experience as a product designer and design leader.
Go Broad to Go Narrow
She mentioned that, historically, teams excelled at coming up with good ideas. They go broad before they narrow, a process that results in a variety of good and some great ideas. The problem is in the selection process.
Choose the Road Less Traveled

The selection of ideas served up to management is often the crappiest, because the criteria are based on what a team thinks they can deliver, not what will truly delight the customer.
Suzanne challenged the conference participants to pick the idea that they have no idea how to deliver. By using rapid experimentation with customers and observing customer behavior, product designers and developers will figure out how to deliver on the promise of a better customer experience.
Let It Go
She also cautioned that innovation demands that some ideas need to be thrown out. A willingness to let go of a popular idea that does not pass the delight test is an important part of the editing and selection process. As Suzanne states, "You must create lots of ideas, so that one idea is not too precious."
Transformation from the Inside Out
Suzanne Pelican's approach to solving a critical business problem required a transformation of more than just products or services at Intuit. A design thinking approach to company culture was also necessary to drive the innovative solutions.
For Intuit, the reboot of corporate thinking and a revamp of the customer experience are strong drivers for business growth.
---
Photography by Marti Konstant ©Konstant Change™