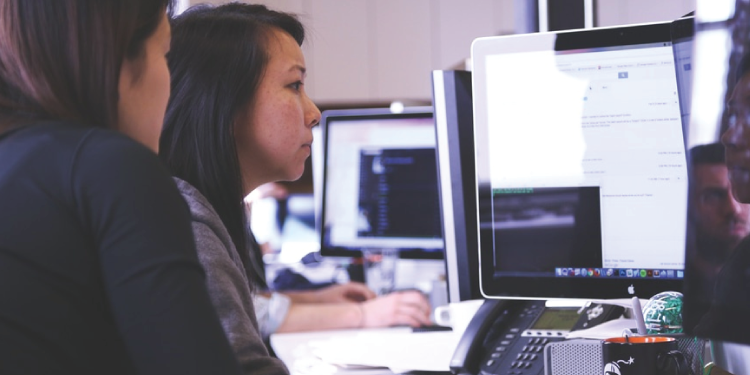 For most businesses, improving customer service is a constant aim, as it is one area where they can separate themselves from competitors. It is, therefore, little wonder that many company bosses invest heavily in their efforts to improve customer service training, in order to bring staff members up to scratch.
However, actually achieving the goal of better customer service can be more challenging than it first appears, and many organizations struggle to identify precisely where improvements are needed. Here, we take a look at some simple metrics that can be used to pinpoint these areas and inform your training programs.
Choosing Your Metrics
The crucial thing to understand about using metrics to improve customer service is there is no one single metric that will provide you with all of the answers. Instead, you need to consider what your business does, how it operates and where it competes, and then choose measurable KPIs based on this information.
"It's best to start by understanding the value proposition of your company," says Kate Leggett, a principal analyst for Forrester Research. "Do you compete on customer experience, where satisfaction measures are of primary importance, or do you compete on cost, where efficiency and productivity measures are most important?"
Examples of Metrics
Generally speaking, customer service metrics can be divided into three main categories. Some examples of metrics and their categories can be found below, and the ones you choose will depend on the type of business you run and the customer service areas where you compete.
Quality Metrics
Post-Incident Survey – A survey, issued after an interaction, which asks the customer for feedback on a customer service agent's knowledge, customer service skills, response times, etc.
Relationship Survey – A survey, issued after a set period of time, which asks the customer to provide responses to questions about their overall experience with your business.
'...there is no one single metric that will provide you with all of the answers.' - @jeanniecw
Click To Tweet
Operational Metrics
Response and Resolution Rates – The time it takes for a customer issue to be acknowledged by the customer service team, and the time it takes from that point until the problem is resolved.
First Contact Resolution Rates – The number of issues or problems that are resolved during the customer's initial engagement with your customer service team.
Hold Time and Abandonment Rates – The amount of time telephone customers are kept on hold, and the number of people who hang up the phone or otherwise abandon the call before speaking to an agent.
Financial Metrics
Cost Per Incident – Total customer service costs, divided by the number of incidents resolved, usually measured over a set amount of time.
Gross Margin – The amount of revenue the business retains after direct operational costs are deducted, usually measured as a percentage.
Improve Customer Service
Once you have established which measurements are most beneficial, you need to measure them and use the data to inform your training. For instance, if you find that your first contact resolution rates are poor, you could aim to improve the knowledge of your ground staff, in order to prevent issues from escalating.
Some of the metrics can be used to measure the performance of your team, while others, such as response and resolution rates, can also be applied to individuals. This can help you to pinpoint staff members who are under-performing and send them on an appropriate customer service skills course to address their weaknesses.