Employee engagement is a key driver in delivering great customer experiences.
Without a dedicated and engaged workforce, customer complaints increase, loyalty decreases, and the company is less successful.
And while it's of course critically important to keep employees engaged and enthused about their work, it starts with who they are. Toxic people come in many forms, and it's absolutely imperative you do your best to keep them away from your organization.
Toxic workers do more harm than your superstars do good. Workers who bring negativity and poisonous behavior to the rest of your team cost you time, customers, money and good will. They simply aren't worth it.
Avoiding these workplace villains can actually save a company more than twice as much as the savings provided by a highly productive performer, according to a study from Harvard Business Review.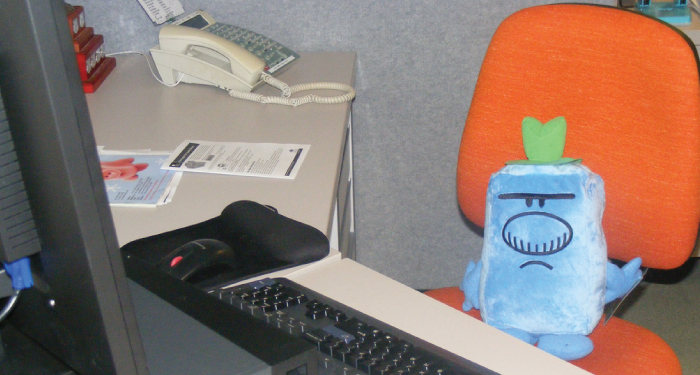 So why don't we talk about how important hiring is to customer experience more often? I've written about this topic before, but clients often tell me the customer experience group has no say in hiring. "That's HR's job."
Yes, hiring and resource management typically fall under the Human Resources umbrella, but the impact of bad hiring has a long-term effect on customer experience, and ultimately, the success of the organization.
The most lauded customer experience companies put tremendous effort into hiring the right people, and it shows.
Southwest Airlines hires for attitude and trains for skill. This means in the first round of group interviews, they ask candidates to explain their "personal motto" and see how individual candidates interact with others before moving on in the process. First aid and emergency training comes much later in the hiring process.
Zappos has its famed core values and asks candidates to identify with a few of them. Their people must align with their culture first, and become skilled workers next.
Moosejaw, the outdoor apparel and gear retailer, has this to say before you click through to their jobs site:
" To work at Moosejaw, you've gotta have a decent sense of humor and an enthusiastic attitude. Knowledge of outdoor apparel and equipment is a big plus."
Is your hiring process lining up with the exceptional customer experience you want to deliver?
Click To Tweet
Here are three questions to ask before making your next hire.
1. What do our job descriptions look like?
Boring is as boring hires. Take a critical eye to what you're saying to the world about who you want on your team. Yes, skills are vital and legal mumbo-jumbo is necessary. But if you aren't asking for a great attitude or good sense of humor, then how can you attract those who have them?
2. How do we hire for culture?
Of course the boss should interview the next team member, but it's also super helpful to have the other team members involved. How can you observe their behavior together? How can you hire to really evaluate attitude? What do their references say (or not)?
3. Give yourself a little veto power.
Attitude is not a perfectly objective category. There is no universal yardstick to measure against. Trust your gut. If a candidate looked great on paper, but your gut is telling you he or she wouldn't fit into the kind of experience environment you want to create, then move along.
Hiring is not easy, and many organizations don't have the benefit of receiving the thousands of applicants Southwest and Zappos do. But a little effort on the front-end of the process can save you, and your customers, so much more long-term.
---
Image credits: flazingo_photos, librarianidol, jmettraux via Creative Commons license