The Retail Trends Report from Retail Customer Experience is full of valuable insights on both consumers and retailers and how they're feeling about the way we are shopping today.
The retailers discussed technology and mobile, and concern about subjects like Bitcoin and beacons, but when asked about current operational challenges, their #2 and #3 answers were:
2. Customer engagement
3. Finding and keeping employees
…both challenges related to people.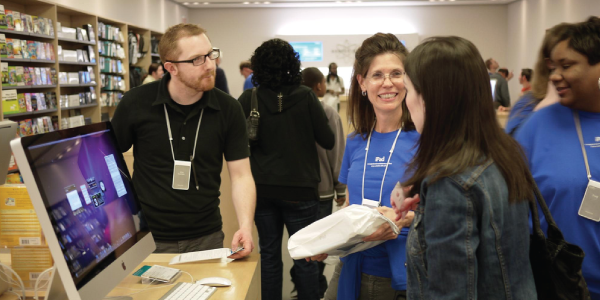 This speaks volumes for business leaders in all industries, not just retail.  As much as the topics of conversation seem to rotate predominantly around technology, they always circle back to people as a critical part of the business.
I find the operational "challenge" of customer engagement particularly telling.
Companies worry that employees don't engage with customers, or don't engage properly and effectively. Combined with the challenge of finding and keeping employees, the sum is most likely a terrible experience for any customer.
How can we confront this challenge?
It's a tough question, but should be a top priority. Here are a few ideas:
Hire the right people.
Personal interactions are critical in business. Employees have to be able to interact naturally and think on their feet. These traits are a part of the person, not a result of any kind of training. Hire the person who will make the right decisions. Then empower them with the skills and tools they need to make those decisions.
Make stars out of people doing right.
A lot of strife centers around how the person who does a great job engaging with customers, understanding the products, and delivering a stellar experience gets paid and rewarded the same as someone who grudgingly shows up just to grumpily answer phones or ring in sales. Make examples out of the folks doing the RIGHT thing and reward them for their efforts.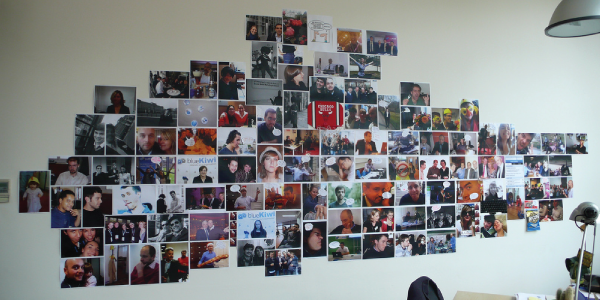 Walk the talk as a leader.
Leaders in retail often get involved in the actual customer experience, and this helps their teams understand they are invested in their experiences, too. In other industries, leaders are not called into the trenches as often. It would serve them well to make a point to do so now and then.
For an idea of how effective this can be, consider the ousted leader of Market Basket, a chain of grocery stores, and how his loyal workers spoke up in his defense.
In some of the locations, they posted his picture in the aisles and organized on-site protests, demanding his return to leadership. Employees ranging from managers to stock boys firmly declared loyalty to "Arthur T." because he often visited the stores and interacted personally with the staff. Employees feel important when recognized by the big boss. It's a great lesson.
Communicate more thoughtfully.
A lot can change in a day or two, and communication tends to trickle down in dribs and drabs.
Consider the bulletin board in a typical employee lounge: It's typically full of corporate memos and notes from the management, written as if the reader has done something terribly wrong. "Don't use your cell phone while on the clock." "Always mention our current promotion."
In a recent example, deli worker Shane made us laugh by posting the notes from the management. Shane seemed to have a pretty great sense of humor, but it went largely unappreciated.
Understanding how important your people are in business is a really critical part of your customer engagement strategy.
What tops your list of challenges?
This post was written for, and a version originally appeared on Retail Customer Experience
---
Image credits: Grant_Robertson, loran via Creative Commons license