As some of you who follow this blog may know, I took the CXI® magnifying glass with me to South By Southwest Interactive this month to scout for customer-focused themes within the latest tech trends.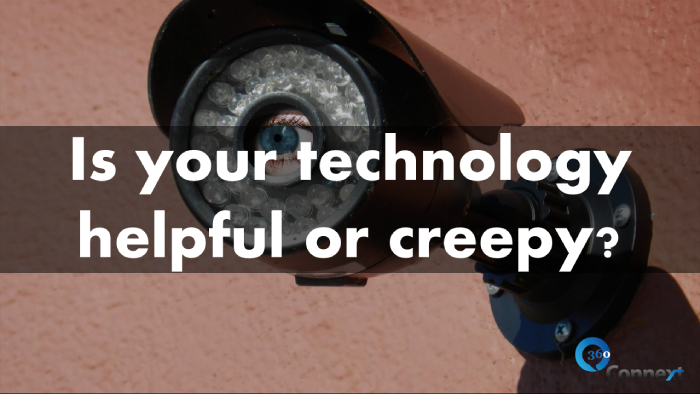 Trends are always a big part of SXSW, but each year it comes down to people. People are the ones introducing these bold ideas and making them become part of the greater world. SXSW 2015 was no exception.
A few years ago, group messaging apps were the big thing at SXSW. Location-based apps were another year's IT technology. Both of those trends have lost their luster in their original form. The technology itself becomes secondary to the purpose.
New ways to gather data and offer personalized experiences should add up to better customer experiences and smarter marketing. But what's really right for your customers? Will they find your customer experience technology helpful, or creepy? It's a fine line we have to walk every day.
We've put together a quick guide to help you decide when and how to implement new tech to deliver better experiences instead of over-complicating the customer journey and crossing that helpful/creepy line.
We had a lot of fun with this new Slideshare. I hope you enjoy it!
#SXSW: Customer Experience Technology
How have recent technological advances affected the experiences you have as a customer? What has improved for you, or left you feeling like you're being stalked?
---

---
Please don't forget to share! 😉