The way we create and deliver customer experiences is constantly evolving in this rapidly changing space. Keeping up with customer experience trends is now an essential part of running a successful business.
It's moving from a "nice to have" to a "must have" department in most organizations. Those with or without customer experience in their titles are considering how their daily work impacts the customer journey. As a result, the ways we measure, analyze and improve the experience are becoming more and more sophisticated.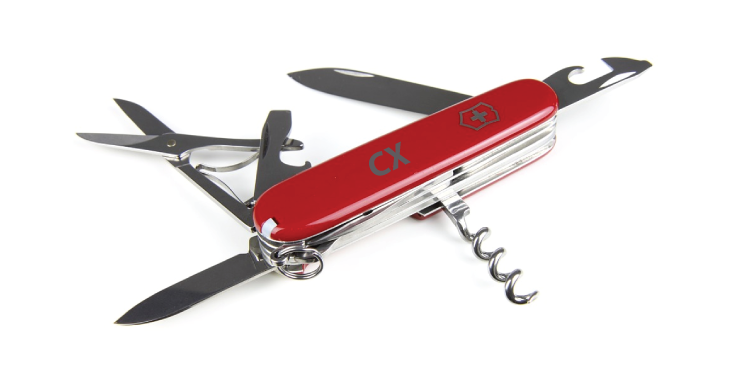 Are you following these 5 critical customer experience trends?
What are some of the customer experience trends we'll see through the end of 2017 and into 2018? Here are a few I think are here now, and will keep redefining how we do business for a while.
1. Customer Experience Teams Grow Up
Organizations are dedicating more resources to the customer experience. This means instead of having the "customer experience person," they have full teams of specialized people. Teams are responsible for everything from designing and collecting feedback to designing better touchpoints and end-to-end experiences.
It takes all kinds of people to really create a better customer journey. Leading organizations have recognized how much it takes to bridge the silos and work as a cross-functional team.
2. There is No Perfect Metric
Leaders have spent years banging the drum for one metric or another as the perfect way to track customer experience. Most have realized it takes a combination of measurements to get it right. Net Promoter Score (NPS) or Customer Effort Score (CES) or even the simple customer satisfaction rating each tell part of the story of your customers' relationship with your brand. But the trend now is to look beyond one metric and embrace the mix of ways to measure the experience. It's a mix of the micro and the macro that really lead to improvements the customer sees.
3. Soft Data is Perfectly OK
Robust analytics platforms aren't going anywhere. We're now taming big data into impressive insights. But smart CX leaders are embracing the humanity and emotion that can't always be measured in numbers. Understanding how a customer feels means really listening to them, observing their behavior and connecting emotionally. That means trusting what one customer is telling you or using an anecdote to tell a story. It's not always about who has the biggest data, it's about who has the biggest heart.
4. The Bots Are Here. AI Is Changing It All.
Bots of all kind are interacting with customers every day now. In fact, they are even answering texts and chatting on websites. Artificial intelligence will help you and your customers with better decision making, proactive help, and more. Self-driving vehicles and drones will be wandering our neighborhoods soon. Customers will become accustomed to these 24/7 options and won't stick around for those brands who fall behind. Innovation around AI will be the next great frontier, so your organization better be looking to this future quickly.
'It's not always about who has the biggest data, it's about who has the biggest heart.' - @jeanniecw
Click To Tweet
5. Comparisons outside of your industry are the norm, not the exception.
Just as customer experience evolves, so do our customers and the marketplace. So it's become almost cliche to hear how a bank wants to be the "Uber" of banking or a dentist wants to offer service "like Amazon."
Customers don't care about your industry, or your org chart, or your logistical limitations. Instead, they care about convenience, connections and compassion. 89% of businesses believe they will compete mainly on customer experience. That said, it's imperative to understand there are no limits to the competition. (And by the way, they're following these customer experience trends too!)
Customer experience is growing and we're lucky enough to be a part of that.
It will take continued dedication and diligence, but you are just the person to do it. So roll up your sleeves. It's time to get to work.
---
This post was written to commemorate global CX Day, and is one of many being featured in the Customer Experience Professionals Association's 2017 CX Day Blog Carnival: Top Insights from CX Thought Leaders. Come check out today's posts and the many more to come!