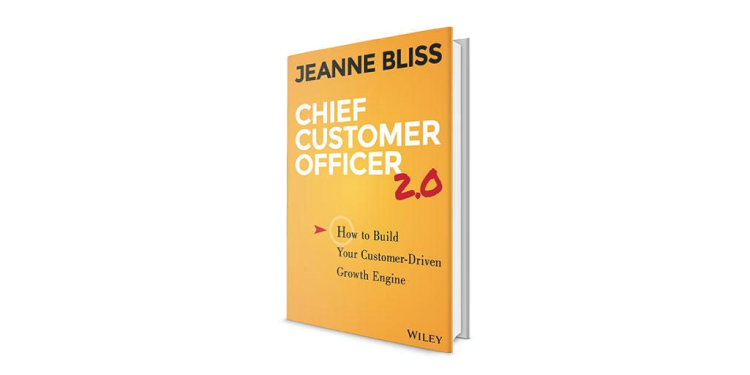 I had the pleasure of reading Jeanne Bliss's new book, Chief Customer Officer 2.0, and can't wait to tell you why you should read it! It's more than a manifesto and detailed enough to be a handbook, so read on to see why you should pick it up ASAP!
Pioneering the Role of CCO
For those who may not somehow know just who Jeanne is, let me introduce you to one of my early influencers and now friends.
Jeanne Bliss was one of the original Chief Customer Officers, and has held titles like that for companies including Land's End and Allstate. For more than twenty years, she has helped organizational leadership recognize the importance of customer-focused initiatives in ways that directly impact the business results.
As a coach to customer leaders in many organizations, Jeanne has watched the landscape evolve and shift. As a keynote speaker, she shares stories from these leaders as well as her own experience. (Plus, she's funny and snorts when she laughs!)
'Chief Customer Officer 2.0 could change how you look at running a business.' - @jeanniecw
Click To Tweet
The 5 Customer Leadership Competencies
This book, her third, is a book for this era for any leader looking to make real change.
If you are trying, with limited success, to become more customer-centric, this book can help you connect the dots. Using her own experience as well as her keen observations from more than twenty years in the field, Jeanne outlines the 5 Customer Leadership Competencies. These 5 Competencies provide the backbone to this book.
1. Honor and Manage Customers as Assets.
This is my favorite point in the whole book. The word honor is not used enough when referring to customers and the role they play for organizations. Jeanne impresses why this is critical. If you only read one section, read the chapter on this competency! It could change how you look at running a business.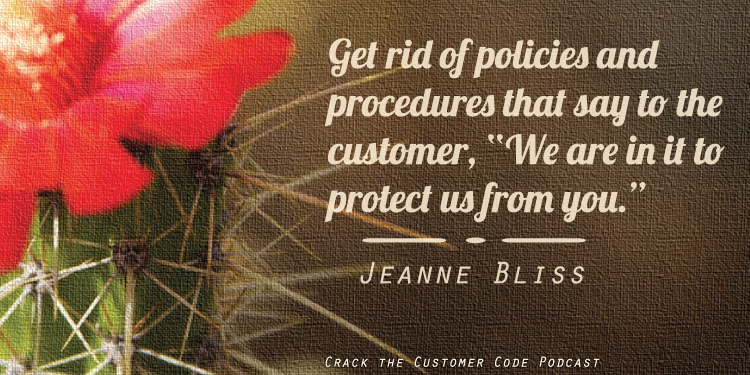 2. Align Around Experience.
What would life be like if operations were around customer experience and innovation? It's a great question any organization should ask.
3. Build a Customer Listening Path.
While this isn't an uncommon recommendation, Jeanne breaks it down into a specific pursuit of action. (This is the chapter needed by so many companies who say "we need to listen more!")
4. Proactive Experience Reliability and Innovation.
Another favorite point in the book – Know before customers tell you! Don't wait for them to complain about something you already know isn't working. Jeanne spends a chapter outlining the "Revenue Erosion Early Warning System." This is sure to get any CEO's attention!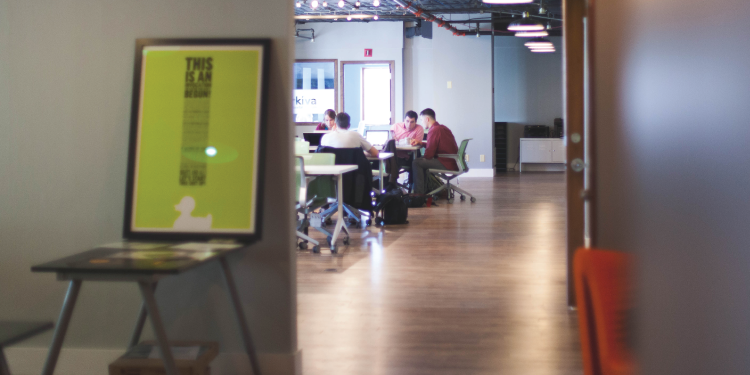 5. Leadership, Accountability and Culture.
Culture must be proven. It's a great point that is often overlooked. Being accountable is about much more than just talking the talk. If you aren't prepared to tie each action with a result, then culture won't make a difference.
This book is peppered with stories and anecdotes from real-world leaders who are proving these competencies matter.
We also had the honor of having Jeanne as a guest on our Crack The Customer Code podcast, where she shared even more about her experience and the ideas from the book.
It's not often you can access the experience of someone like Jeanne, who is and has been in the trenches redefining the role of Chief Customer Officer. I highly recommend her book as a guide and bit of inspiration for those of us advocating for customers in our roles.
Learn more about the book here, or go straight to Amazon and get your copy now!