Software-as-a-Service, commonly referred to as SaaS, continues to grow in both size and scale. We use SaaS products for everything from payroll management to paying our taxes to publishing our newsletters to writing our books.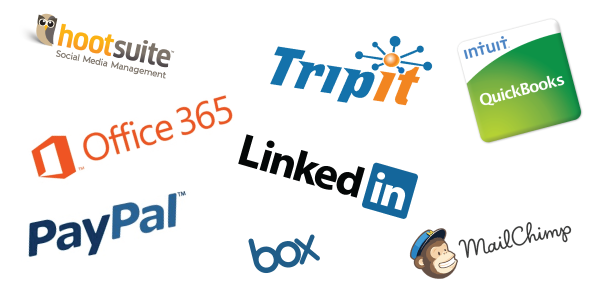 SaaS is a great business model.
Set up a service that is updated, integrated and easy for customers to use to get things done. Then customers pay, typically a monthly or annual licensing fee, to use the software for their data and receive the customer support and software updates necessary.
Off the top of my head, here are just a few SaaS products I use on a regular basis.
TripIt by Concur – This travel organizer has saved me on countless occasions. I plug in my flight, hotel and other trip information, and TripIt helps me by sending me reminders and alerting me to issues.
Quickbooks – Running my business means I have to actually know something about our financials. Quickbooks keeps everything in one place.
ActiveCampaign – Our newsletters and email campaigns are all run on ActiveCampaign.
LinkedIn – While it's easy to just think of LinkedIn as a "site," it's actually more than that. Having certain levels of accounts means access to more ways to organize and view your contacts.
Why am I talking about the SaaS experience?
Because it's more than likely you are interacting with these companies and others like them as a customer, or perhaps you are a leader within the organizations with SaaS products. Either way, ignoring SaaS customer experience is dangerous.
Customers who interact with these products don't necessarily ever interact directly with the company providing them. In fact, they may never call support (or in some cases, even have access to it.) They may look at the trial version and decide they don't need the upgrade, never actually purchasing the product. And they may never actually use the product after signing up!
There are real and unique challenges with tracking the customer journey for SaaS organizations.
While other types of organizations, like consumer packaged goods, also might never interact directly with customers, they might have an easier time identifying them and understanding how they use their products. We've worked with SaaS customer experience for several years, and witnessed the evolution of this not-very-old idea.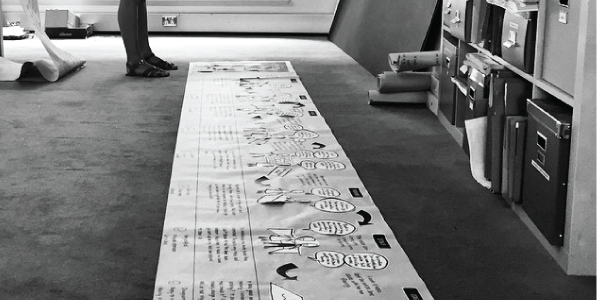 Here are some of the challenges we've seen with mapping the journey and improving the SaaS customer experience.
Product development can take a long time. After launching with a bunch of energy and pizzazz as a new way to solve an old problem, SaaS companies sometimes have trouble keeping up with the actual demands of customers. Take LinkedIn, who took seemingly forever to release a mobile app, amid many requests for it for years.
When the experience breaks, it really breaks. If customers are relying on your product as a 24/7 any-device solution, there is real pain when the product doesn't work or the service has an outage.
Companies assume their customers use the bells and whistles because they're so excited to release them! Customers often are unaware of what they can actually do with these products. Customer education is a huge part of the journey, but many customers don't want to read online FAQ's or view boring training videos.
We're just scratching the surface here, but you can see these patterns could lead to poor business results quickly. There's no doubt these companies are here to stay, and customers want what they're selling. But how can these companies offer the best experience for customers? It's something we'll be tackling more often here, but we'd love to know what your favorite SaaS products or companies are. Let us know!
Image credit: docbaty via Creative Commons license
---
Need help uncovering the broken parts of your SaaS experience?
Schedule a Touchpoint Discovery Workshop or let our Customer Experience Investigation™ team micromap the journey.
Tell us a little bit about your needs and we'll get in touch!