One of my favorite things to do is to facilitate a co-creation session with a client and their customers. They always lead to incredible insights thanks to the honest feedback of those in the room. Recently, I facilitated a session with a B2B company that was losing a bit of ground to disruptive competitors.
I bet many companies are facing a similar dilemma.
Startups like Uber and others begin to attract even the most long-term customers of traditional brands. One thing that came up was how claims like "we are the original XYZ company" or "The historic choice" have very little emotional resonance with today's customers and prospects.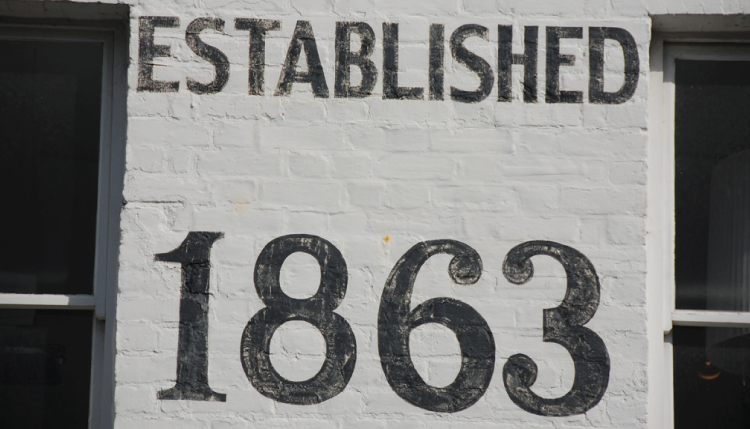 And yet, these product claims of the Mad Men era are still seen today. Why? And does it ever work?
I started thinking about this. In my hometown of Chicago, there is great debate over who can claim to be the "original" deep dish pizzeria. This has meaning because people from all over the world come to Chicago and want to try authentic Chicago-style pizza. I get that type of claim.
But what about actual experiences?
How can organizations who do have a long history pay homage to that without becoming a dinosaur to be passed by a speedy little startup?
I think some of the claims of "the original" or "since 1960" certainly lend to the credibility and authority of an organization, but some of these claims are really just brand-centric. Companies love to obsess about their brands, but not necessarily their experiences. Brands are important, but customers will never be as concerned about your brand as you are.
One example I like is how American Express not only touts their history, but pays special attention to the history a customer has with them. Every card and statement shows "Member Since" with the year the customer became a customer. This is a good way to show history of the actual relationship, not just how old a company happens to be.
Another interesting idea is to look to the future. GE started advertising to a different crowd recently, trying not only to attract top talent, but also say something about their future. These are the companies we want to associate with as customers today. They are forward-thinking and innovative.
[Tweet ""Customers will never be as concerned about your brand as you are.""]
After all, the most innovative companies don't necessarily discuss how long they've been around, they just discuss what they can do for us as customers today and tomorrow. How long has Amazon been around? We have a general idea but don't think of history when Amazon comes to mind. Instead, we think of innovation and ease.
What history are you touting to your customers?
Are these claims meaningful to them or just to you? What can you tell them about the future of working with them? That's where they want to go with you, if you let them.