Consumers have power.
In the old-school approaches to business, companies thought they were essential if they sold goods and services people wanted. Nowadays, the abundance of competition means that no single company can afford to become complacent. For long-term success, they need to focus on making their customers return. To ensure such loyalty, companies must form healthy relationships with their customers. Although this process requires deliberate effort, the results will establish a solid foundation that can keep a business relevant and profitable for many years.
Let us see some ways to inspire customer loyalty through one-on-one communication.
1. Communicate After the First Transaction
Customer loyalty often hinges on the quality of communication after the first sale, so businesses that use one-on-one marketing tactics can often build loyalty in areas where competitors fail. By tailoring communications to individual customers, companies can create a comfortable atmosphere that inspires a two-way flow of information that builds loyalty and develops new ways of selling.
When communicating with new customers, companies must not pester them or overdo their follow-up sales. By finding the right measure instead, they will make their customers come back instead of driving them away.
Starting a communications effort usually requires a company to rely on old customer data to create special offers that encourage repeat business. As part of the engagement, companies should provide ways for customers to further customize their experience.
2. Remember Every Customer
Companies often struggle to make sure every customer feels recognized and appreciated. In most cases, Customer Relationship Management (CRM) software can store vital client information so every rep can personalize their interactions with customers.
CRM can only support a one-on-one marketing campaign if a company has an enforceable policy requiring its use, so managers have the ultimate responsibility for making sure team members have enough data to design personalized offers, add personal touches, and show customers how much the company values them. For example, spontaneous expressions of thankfulness can reinforce customer loyalty.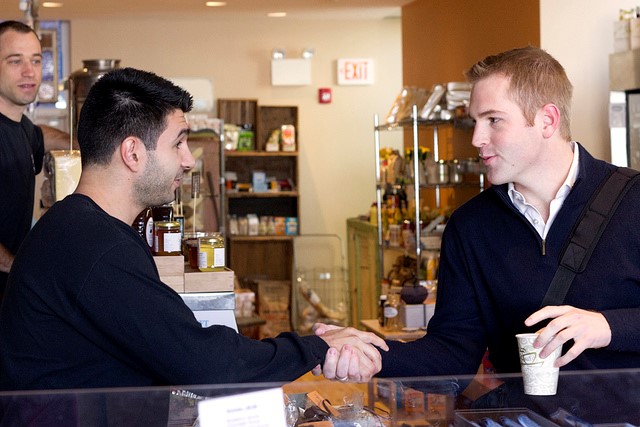 Image credit: Didriks
3. Stay Tuned to Customer Interests and Needs
Many companies overlook some of the simplest ways to create lasting bonds with clients. For example, a personalized follow-up phone call after every sale sets the stage for the next sale. As CRM systems can provide prompts, team members should never overlook a customer.
During the follow-up call, representatives can check to see if the client experienced any problems. If everything went well, the customer has a chance to re-live their pleasant experience. If the customer was somehow disappointed, the follow-up call helps demonstrate a commitment to customer service excellence. Sometimes, a company can get ideas for new goods and services based on customer feedback. Either way, a business that reaches out to a client wins.
4. Improve Effectiveness
Growing companies often experience challenges balancing a one-on-one communication program with other sales and marketing efforts. Businesses can group customers based on similarities to speed the creation and distribution of personalized offers and messages.
Developing the first-name relationship can also improve the effectiveness of business communication. Team members should always introduce themselves and refer to customers by their preferred name, as recorded in the CRM system. Including a team member's name and photograph in correspondence can also intensify the bond between customer and a firm.
Every company should establish and maintain an active, current presence on social media. Customers use social media, so businesses can easily integrate them into their communications strategies. Additionally, social media provides more information about clients and helps identify and target similar social-media users for marketing activity.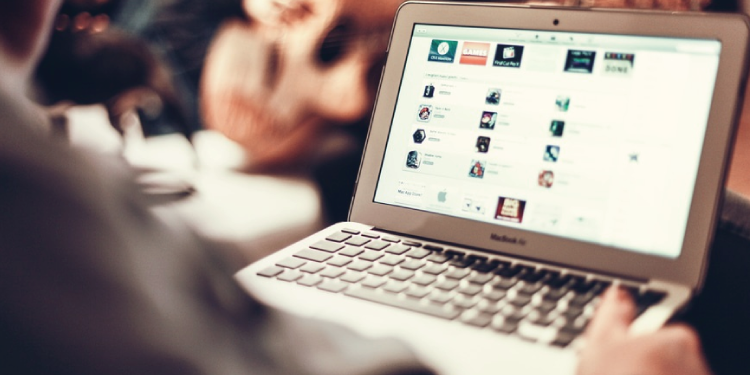 5. Build a Loyal Community
Talk to customers as though they were friends and partners. Share news about staff changes, community involvement, economic and environmental challenges, and profiles of team members. Business can create both online and offline forums where customers can get to know each other and share their experiences.
Companies can also give customers a voice in business operation and development by allowing them to vote on logos, new products, new systems, and other aspects of the enterprise. When customers feel like they belong to a company, they will more likely become loyal, long-term customers.
Finally, token gestures such as birthday cards, special gifts, and thank-you notes build a sense of community with customers, establishing relationships that focus more on human comradery than on profits.
Get personal!
All in all, one-on-one marketing strategies are a vital way for companies to differentiate themselves from competitors. Customers will remember a company that provides personalized attention over those who send generic marketing brochures and spam.
Strong personal connections induce positive referral marketing and foster customer loyalty. By providing a pleasant, efficient, and personalized customer service experience, companies can build a strong community of loyal customers that will form the basis for long-term growth and profitability.