All of our customers are users…
That may be true, but is there another way to look at the experience? Our Chief Customer Experience Investigator™ Jeannie Walters was part of a panel discussion with a brilliant group of enlightened leaders at the WebVisions Chicago conference, and this question came up:
Is there a difference between User Experience and Customer Experience?
Jeannie has encountered this question many times, as there is often some confusion around the relationship between the two. She returned from the conference wishing our readers had been there to hear her answer, so she recorded a short video just for you. I hope this helps you make wiser choices in your experience planning!
-Jon Drachenberg, Blog Editor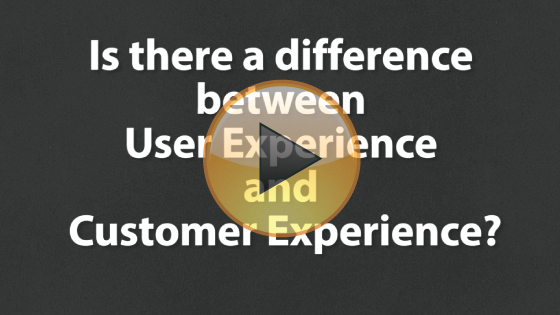 Thanks for watching!
So what do you think? Does your organization differentiate User Experience from Customer Experience? How do you keep it in perspective? We'd love to hear your opinion. Please comment below!